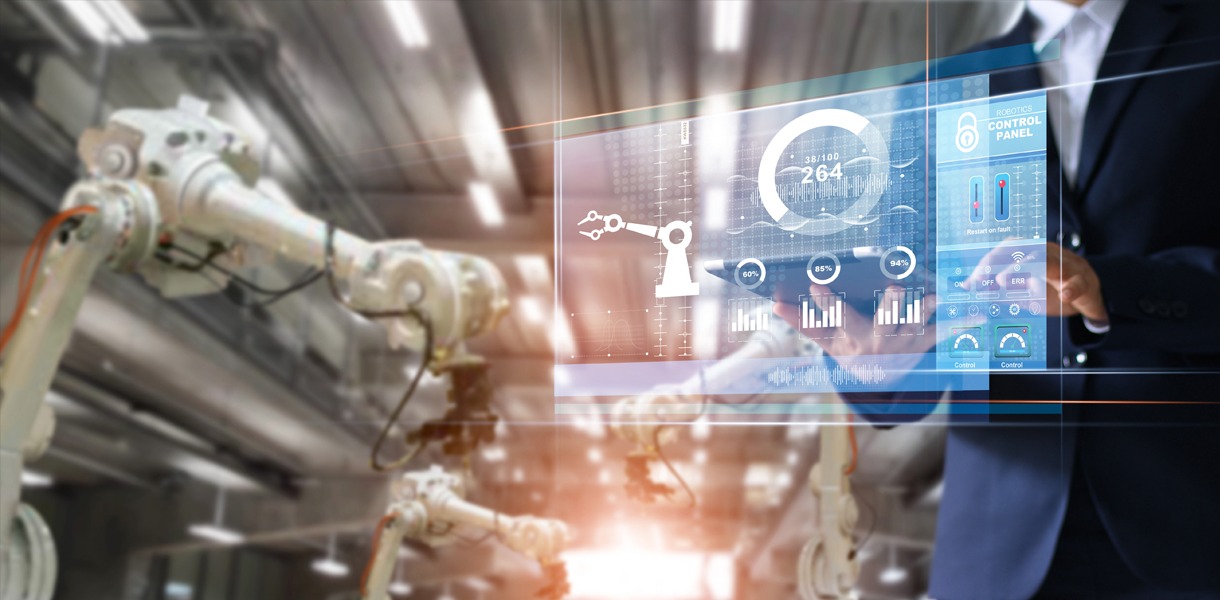 Condition monitoring involves the continuous and on-time monitoring of the various industrial equipment and machinery such as vibration, temperature, and sound.
It is the more proactive means to preventive maintenance where any possible component defects are identified at an early stage.
CanOpus is a proud Condition Based Monitoring (CBM) service, provider.
CBM is an essential diagnostic approach that uses real-time data, surveillance testing, and analysis to identify any possible issue/ risk associated with the machinery operations at its early stage. It focuses on preventing assets failure, downtime, and detect machine-related issues before they become major issues before they prove fatal. The nature of the problem can be identified at an early stage and the maintenance cost at that stage becomes significantly low when using Condition-based monitoring.
The integration of well-planned, periodic condition monitoring, or predictive maintenance approach helps to:
1. Impending Equipment failure can be detected
2. Can prevent shutdown equipment
3. Ensures the safety of equipment as well as the human beings working around it
4. Test run with an assessment before the equipment to failure
5. Production can be modified
6. Maintenance, labour, spares can be pre-planned
7. Root cause of failure detectable prior to the breakdown
8. Plan design modifications if required with statistical data
CanOpus is the service Provider to the Only Manufacturing Unit to have made to the list of World Light‐House Network.
The World Economic Forum honoured The Kalinga Nagar plant of Tata Steel 3MTPA that has the highest standard of Predictive Maintenance Practices.
The complete Condition Based Monitoring Services provided by us are as follows:
Vibration Analysis: Vibration-based analysis techniques are widely used for condition-based monitoring and maintenance services. The vibration spectrum is collected for the machinery which consists of rotating or moving assets. The prime objective of Vibration Analysis is to carefully monitor rotating machinery and detect possible problems and control future machinery failure (if any).
Ferrography: This condition-based monitoring technique involves the examination of various oil samples used in the machinery on a scheduled/ periodic basis. Ferrography testing helps to detect the critical stage of the machinery that may result in critical failures.
Laser Shaft Alignment: Misaligned shafts are one of the greatest reasons for plant breakdowns as it increases the pressure on the machinery bearings and affects the movements. The condition-based monitoring for laser shaft alignment helps in identifying the misaligned shafts and fixes it with maximum precision.
Thermography Analysis: Temperature is one of the most common indicators of machinery health. Thermography analysis is widely used for preventative maintenance on mechanical equipment through thermal energy.
Ultrasound Analysis: Ultrasound analysis is one of the most reliable methods and versatile predictive technology. As a companion to vibration analysis, ultrasound analysis helps with identifying early fault conditions in rotating and non-rotating machinery, especially with slow rotating assets.
Ultrasonic Tests: These testing devices use advanced technology that can be used to check the lubrication and friction level and monitor a wide range of plant operations. This effective testing method helps to avoid and control many repairs and failures that commonly occur in industrial settings.
Machine maintenance on asset condition rather than on a pre-set interval helps to progress maintenance activities to a new level of efficiency.
With an advanced warning of machine failure, unexpected breakdowns can be avoided and giving more attention to priority areas such as asset performance, efficiency, energy consumption, and more output production.
To know more about our services please visit check our services: http://can-opus.com/services