About CanOpus
CanOpus is a focused engineering solutions provider. A services company helping the client with improved operational efficiency and reduced carbon footprint. Representing Manufacturers who care the Equipment and Environment.

We are a chosen Partner of our valued clients, embracing the latest technology in the Market, that improves the efficiency and performance of Machines.
High-Quality Products & Services
We are a partner of choice for our valued clients because of our superior quality products and solutions.
Technology Focused
Solutions
We embrace the latest technology that improves the efficiency and performance of the machinery and industry line.
Customer-Centric
Results
Our result-oriented products and solutions are centered around the unique requirement of our clients.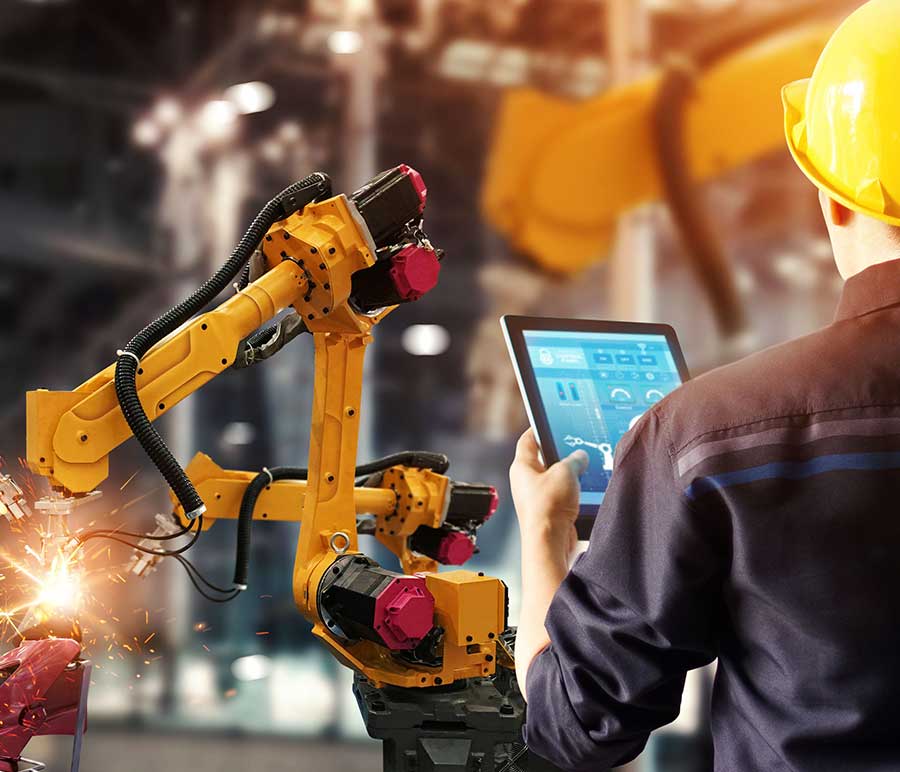 CONDITION BASED MONITORING
We care about your Machine Health to better its Performance and Output Efficiency.
Expert Team
Trained and certified engineers performing the highest standards of testing methods and procedures.
Worker's Safety
We utilize the monitoring tools to identify the machinery risk and safety of workers.
24×7 Remote Monitoring
We are proactive and support 24X7 monitoring of the machinery's health. Overnight Alignments & NDT Jobs. Remotely Monitor the Vibrations in your Equipment using Triaxial Sensor and AI Analysis Softwares.
Technological advancement
We use the latest technology for sensing, telecommunications, and microelectronics to help in the monitoring service.
For more details, connect with us
Steel Industry
Ask for Production Targets. Low Cost Maintenance. Reuse the Dust. CanOpus Delivers it all.
Paper Industry
Analyze, plan, design, manage, and nurture the power transmission, anti‐friction components running. Because its more about pressure, flow, rotation, and controllers that increases higher production of Paper. CanOpus Stands to monitor and Deliver.
Power Industry
Gas or Coal, CanOpus thrives to deliver the efficiency for power generation.
Fertilizer Industry
Fertilizer needs lot powder chemicals and Gases in finding Quality production. At canOpus we function to extract dust from the Air and Save it for the reuse in further production of plants. Gases are filtered from the Air, their Engineers Breathe.
OUR VALUES
OUR BUSINESS IS DRIVEN BY A STRONG LEADERSHIP TEAM WITH FOLLOWING CORE VALUES.
The key drivers to our company's growth and success are our transparent working culture and the freedom given to our team in working towards innovative solutions for better product quality & customer service.