SakkSham
A Leadership Programme for the Leaders of Tomorrow
SakkSham
A Leadership Programme for the Leaders of Tomorrow
SakkSham
A Leadership Programme for the Leaders of Tomorrow
SakkSham
A Leadership Programme
for the Leaders of Tomorrow
Building Leaders with Passion!
The training focused on building the leaders of Tomorrow who can lead Can-Opus to higher vision. An opportunity to equip the emerging leaders of Can-Opus with the skills to transition from a high performer into a passionate leader.
High performing Team
Helping build high performing team with the right attitudes and actions across all the levels of Organizational; Alignment, Ownership and Accountability, Leadership Style, Collaboration and Cohesiveness, and Building High Trust Relationships.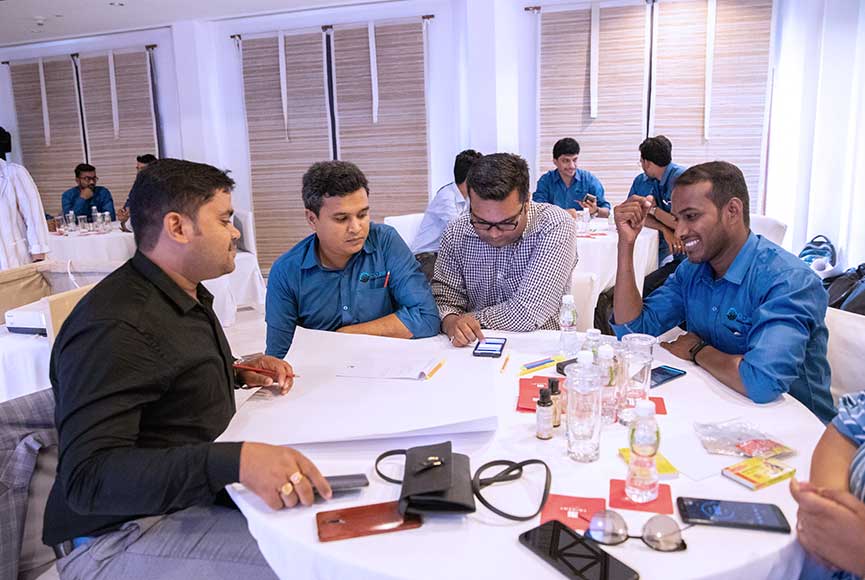 Leadership Development Programme clubbed
with Learning Interaction Activities Engagement
Programme Agenda
Organizational Alignment
Deep dive into the organizational goals & value and
align themselves to the same.
Ownership & Accountability
Realise the importance of taking ownership and
practical frame work to practice work.
Leadership Style
Understanding the personal style of leadership.
Collaboration and Cohesiveness
Understand the various stages of group.
Forming, Norming, Storming, Performing.
Building High Trust Relationships
Power of concise, complete & timely communication.
SakkSham is all about training our Leaders to have a Clear Mindset. A mindset which makes them capable to stay focussed and have positive thinking.
Siddhartha Sharma
Director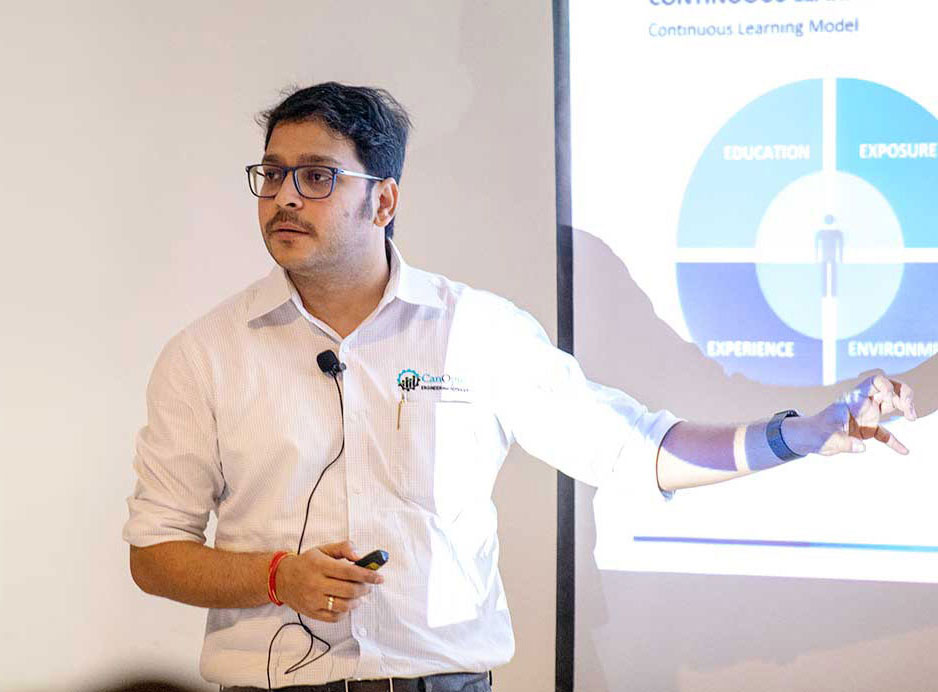 "Thank You for starting me on 'Leadership Training Program'. I have learnt how to create a better work environment by looking at my teams' strengths instead of always focusing on what they cannot do well."

Abhas Patel
Senior Engineer
"This has been the best leadership training program I have participated in my whole working period. And am certainly practicing the concept of the course from now on. I found the session to be very insightful and it has developed my thought and practices. Specially the effort of Baandana Maam inspired me a lot"

Smruti Sambit Mohapatra
Manager-CBM
Leadership training Program"Sakksham" help me to improve my capabilities & fine tune my skills, take aim at my barriers so it can help reach top business Performances.

Bikash Kumar Jena
Sales Co-ordinator
Thanks You for Selecting me for "Sakksham". It helps me a lot to formulate and implement effective leadership strategies. I have gained more clarity on the career direction I want to take.
I identified the need to grow a better understanding of leadership skills and thinking across the business in order to improve our performance.

Mahavir Prasad Dhal
Data Collector –Oil Lab
"Leadership Training Programm helped me to better understand the processes. & helps me action my aspirations and to develop areas of opportunity. I have built relationships with my peers as coaching has helped me to 'put myself out there.' Coaching has given me confidence in my role in managing the performance of my team. It helps to motivate and inspire them and it gives them the opportunity to find solutions to challenges."

Bijay Kumar Singh
Manger-Oil Lab
I am thankful to entire team who organized such program "Sakksham". The learning we had out of the entire session will be helpful indeed. The activities rendered in the training is excellent concluded with learnings which we generally don't get in classrooms/work life. The best thing I learned from the entire session is "7'C of communication" & " The ladder of making things happen".

Dillip Kumar Nayak
Manager Service & Manager
I found this "Sakksham" really helpful to me. One of the most enjoyable and informative program was conducted, I have ever attended. Thank you for organizing and a very special thanks to the great 3 speakers!"
I also became aware of other leadership styles I could use. The piece on values was very thought-provoking, as I never realized until now how my values affect my decisions and behavior. Time well spent.

Hari Prasad Bade
Asst. Manager –CBM